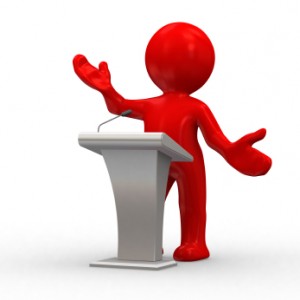 The past two weekends I have attended two live writer's meetings. Yes, live, breathing humanoids -not avatars – shaking hands and dispensing wisdom.
Most of us writers maintain some kind of online presence in social media, blogs, online meetups and the like, but it was very refreshing to attend these live events.
I have learned a lot from my online activities, but being in the room with a great speaker brings it to another level. You can hear actual passion – not denoted by an inadequate emoticon. A genuine smile conveys so much more about a person than a yellow smiley-face – even if it is animated. Shaking hands and handing out business cards was for that time much more satisfying than exchanging links in an email.
At one of these events – The Green Pen Writer's Conference in beautiful Frankenmuth, Michigan, I was also a speaker. I got to do a session on Print-On-Demand book printing and another session on eBooks – two of my passions. I have worked hard to develop my methods of creating eBooks and Print Books, and I love to be able to share what I have learned with others in a meaningful way. I hope that the sessions that I spoke at prompted those in the audience to do something with that knowledge, and perhaps share it with others. The best part about a live event, is that I didn't have to type out everything I had to say, as I would in an email or other online form. I could speak freely without a limiting word count, and recount experiences that I have learned from to others.
Writing can be a tough business to break into, so I urge all my fellow writers to look for live events and speakers – then actually go there and partake in the wisdom being dispensed. Listen to the questions, and ask some of your own. Then, shake someone's hand, or pat them on the back before you hurry home to blog about it.