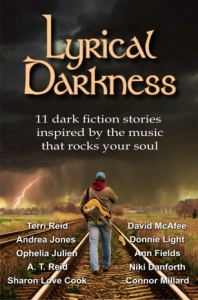 A couple of years ago, I was listening to 70's songs on satellite radio. I was paying more attention to the lyrics than I normally did, and realized that the lyrics of many of those songs told some interesting stories.
Being a writer, I'm all about the stories. I was rather amazed that some lyrics tell an entire story in just a 3 or 4 minute song. Writing that tightly requires a lot of skill, but also forced the writer to leave out a LOT of details… and I became interested in those details.
As a music fan, I had heard these lyrics perhaps hundreds of times, but I had never thought about those missing story details. Songs like The Hotel California told intriguing stories, but I wanted a bit more. I wanted to know about the mysterious woman at the Hotel California, and what kind of beast could not be killed by stabbing it with their steely knives. So I explored some ideas, and wrote them in a novelette titled The Hotel California where I expanded on the basic story and filled in many of those mysterious details.
Then I invited some of my writer friends to explore the themes behind some of their favorite story-songs, and what they came up with was amazing. Some fleshed out the bare-bones stories told in the lyrics, offering the reader the gritty details they lacked. Others wrote sequels or prequels to the stories told in the lyrics, giving them an entirely new dimension . Some used the song lyrics as a background theme to create completely unique stories.
The resulting stories were gathered and edited and put into a single volume titled Lyrical Darkness.
Putting this book together has been both challenging and rewarding. The authors involved have amazed me with their creativity and writing skills, and I have enjoyed reading their takes on some classic song lyrics.
Lyrical Darkness was published in June of 2015 and is available exclusively at Amazon in both print and Kindle versions.
So check it out, and see if you are not pleasantly surprised by some of the stories you thought you knew so well.
Watch Full Movie Online Streaming Online and DownloadWatch movie online The Transporter Refueled (2015)
Watch Full Movie Online Streaming Online and DownloadWatch movie online The Transporter Refueled (2015)
Watch Full Movie Online Streaming Online and DownloadWatch movie online The Transporter Refueled (2015)